Our Latest Work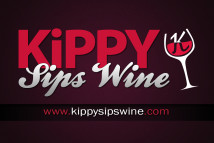 Branding
Kippy Sips Wine is the personal blog of Kristin Perrin a WSET ...
Branding
Your branding tells people who you are and what you stand for. It is the first impression of your company and one of the most important steps in establishing a reputable and recognizable brand image.
Websites
We want your website to not only look great but to be a smooth and functional experience for your clients. We design & build clean, semantic and visually stunning websites that adhere to Web Standards.
Print Media
Creativity is more than just looking pretty. Let your print media communicate & connect your unique brand message with the consumer. To print means to make an impression. Let us make you shine!
Marketing
Having a great website can win you the battle. Making sure people can find you will win the war. We use a variety of technology and techniques to increase your sites visibility to search engines & people alike.
Eyedia creates premium, professional websites and multimedia for small businesses with a focus on combining traditional marketing with modern trends.